Norwich Airport Hangar Steelwork Progressing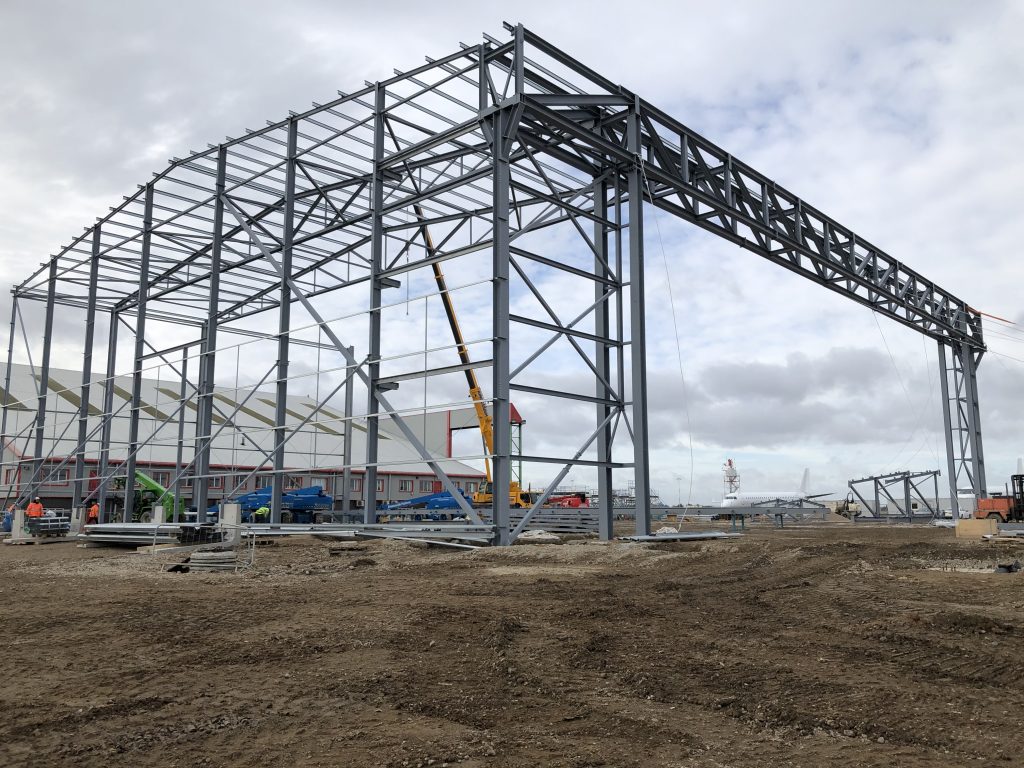 Steelwork is progressing on Norwich Airport's new 54000 ft sq hangar. The 48m span central truss and the first 45m spanning roof trusses have been installed.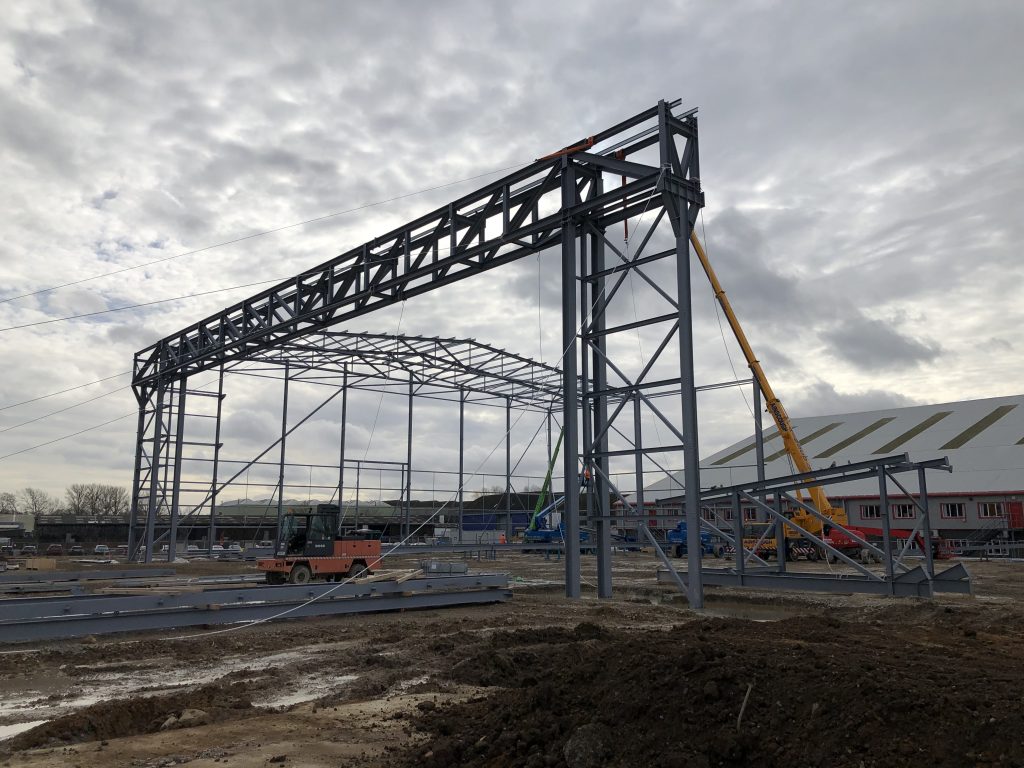 The new 15000 ft sq repair and maintenance workshop for KLM's operations at the site is also progressing fast with roof and side cladding sheets now being installed
Then development is being undertaken by local contractor MJS Construction with Structural and Civil Engineers Nolan Associates of Birmingham and Stephen George and Partners of Leicester providing the design. The buildings will be completed in August 2020. Steelwork contractor Reid Steel have taken the design forward from the original tender drawings.
The £7 million development is part of Rigby Group and KLM's continuing investment in the airport. The Rigby group owns the Norfolk based airport as well as Bournemouth Airport, Coventry Airport, and Exeter Airport.