Nolan Associates Pick Up Two Awards
Nolan Associates have picked up two awards at this years Midlands Institute of Structural Engineer's Awards Dinner held at Birmingham International Convention Centre last week.
Nolan Associates, Jim Lockley And Richard Williams collected the Winners award in the category for Leisure or Sports Structures Award for Ickneild Port Leisure Centre, Birmingham.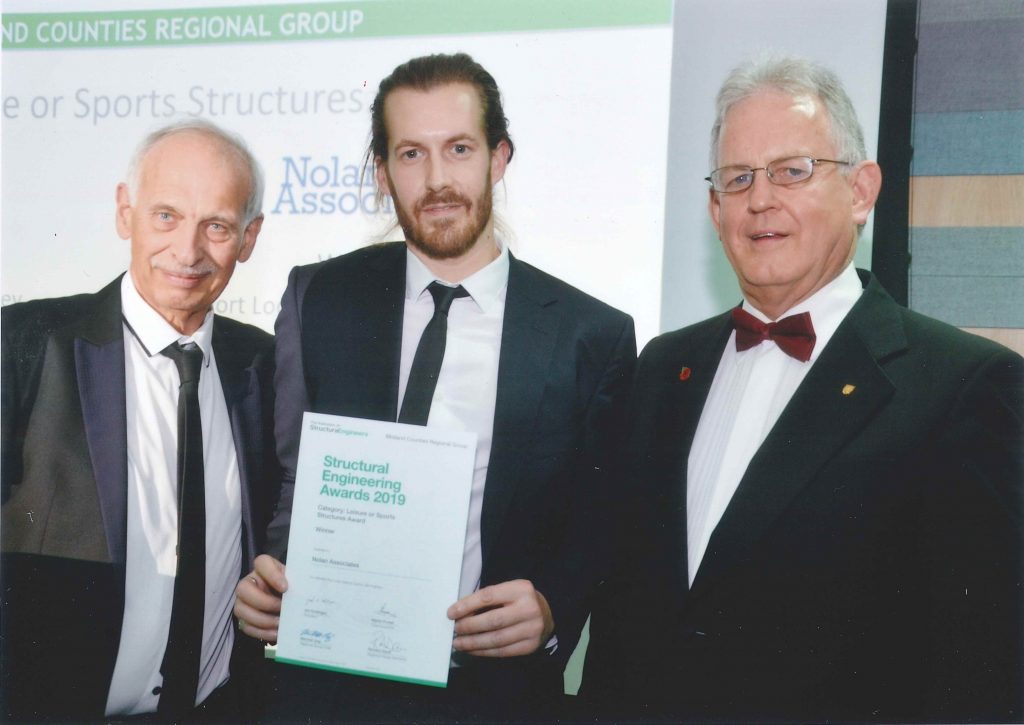 Chris Chrysostomou also collected a commendation award for King's High School Building, Warwick.