BBC sings praises of Ryder Cup Facilities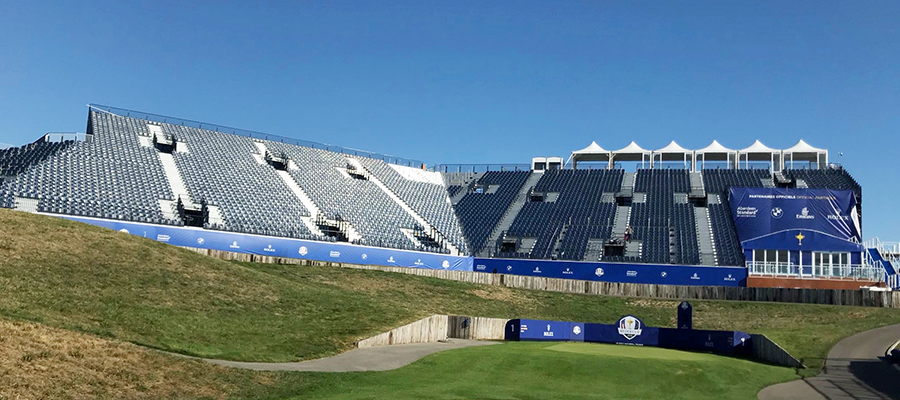 Nolan Associates with GL Events have completed the design for the temporary grandstands and corporate facilities around the Albatros course at Le Golf National course near Paris where the Ryder Cup 2018 will be staged this week.
The course designed by architects Hubert Chesneau and Robert Von Hagge, in collaboration with Pierre Thevenin, it is located in Saint-Quentin-en-Yvelines, southwest of central Paris and will be the first used in France.
The temporary grandstand to the 1st tee, 15th and 18th green will provide seating for over 6500 spectators along with media facilities. The BBC's commentary position over the final green is at top top of the vast stand.
The BBC's golf correspondence Ian Carter has provided a look around the stand and describes the view as 'absolutely incredible.'
BBC looks around vast temporary grandstand
Nolan Associates and GL Events have provided 9 others grandstands are sited around the greens and tees across the course.
GL events undertake temporary seating and infrastructure for all major outdoor events including concerts and sports.
Recent projects include The Open Golf, Sochi Grand Prix and the London Olympic Stadium Conversion.